Keep Westword
Free
Help Unlock $5,000 From Colorado Media Project
This is #newsCOneeds. Give now and help us unlock this matching grant to fund our paid internship program and foster the next generation of journalists.
Colorado Media Project will match Westword's new recurring memberships 12x, or double your one-time contribution, for a total of $5,000 in matching funds! Be a part of something great. Join today to strengthen local news in Colorado.
$5,000
Choose a membership support level that works for you
One-Time Gift*
Monthly Letter from the Editor
Presale ticket access to signature events
Members-only newsletters
Event newsletters
*Benefits are active for 6 months
Recurring
Membership
One-Time Gift benefits
+
Access to members-only editorial events
Access to exclusive ticket and gift card giveaways
Ad-free experience
Member Event: December 7
Our members are invited to join Arlan Preblud of We Don't Waste, Westword Food & Drink Editor Molly Martin, Pete Marczyk of Marczyk Fine Foods, as well as other members of the editorial team on December 7 for a discussion of sustainability and food culture. Read More >>>
Space is limited, so if you are not yet a member, join today for an invite.
Monthly contributions are billed each month and annual contributions are billed once a year.
Refunds will be accepted within 14 days of the sign up date, wou can update your account by accessing the account profile page.
By proceeding, you are agreeing to our Terms and Conditions.
Get the latest news, arts & culture, food & drink, music, free stuff, and more delivered to your inbox.
From Our Editor
We started Westword almost five decades ago as a very vigorous exercise in freedom of the press. Not only did we believe that our writers should be free to cover, and uncover, what was really going on in Denver, but we wanted to share their work freely with the city, by making sure that the publication itself was absolutely free. Long before the rise of the internet, we worked hard to prove that a free media outlet could have value. It was a tough battle, but today no one questions the worth of free publications. They do question how long those publications will be around, and with good reason.
Patricia Calhoun
Editor In Chief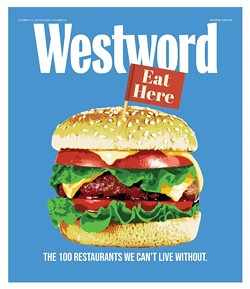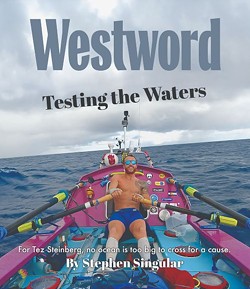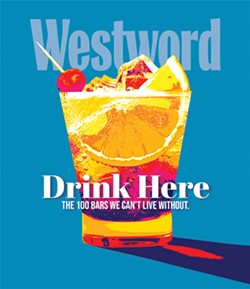 Who We Are
Westword is an independent local newspaper and website whose small but scrappy staff of journalists have covered Denver news since 1977. Our standard in framing and reporting stories is intellectual honesty. Westword also believes in celebrating Denver culture –– covering our city's music, arts, dining and marijuana scenes with the same attention to detail that we devote to our news stories.
Read our full story and learn more about our staff.
What You Can Do To Help
Since the day we were founded, Westword has been free to our readers. With both advertiser and reader support, our print papers remain free and we've never put up an online paywall. We remain dedicated to providing our reported local journalism to everyone at no charge, regardless of their financial status.
We remain committed to keeping our journalism free and avoiding paywalls or mandatory subscriptions. But the long-term challenges organizations like ours face in generating advertising dollars aren't going away. We want to keep covering Denver the way it deserves to be covered. That means remaining independent and avoiding paywalls – but still bringing in enough money to fund our journalism.
We are calling on our community members to support Westword by contributing any amount to support our newsroom. Join our community of members, and we'll put whatever money you contribute toward producing high-quality local journalism. We know you work hard for your money, and you can rest assured we'll work hard for you, covering Denver as only we can.
Contribution FAQs
How do I check or update my membership status?
Click on the 'Account' drop-down button in the top right corner and then select "My Account" to view your active account information.
Can I contribute without making an account?
Absolutely! You can either mail a check to 1278 Lincoln Street, Suite 100, Denver, CO 80203, with 'Contribution' as the memo, or give us a call at 303-293-6415.
When does my recurring membership expire?
All recurring payments are set to auto-renew so that you don't have to worry about when your expiration date is coming up.
How do I cancel my membership or contribution?
Please email us here.
Do you offer print subscriptions?*
*Print subscriptions are not included with any gift or recurring membership.
Westword is delivered every Thursday across Denver, but FREE issues go fast.
How do I show my membership to community businesses for a discount?
Click on the "Account" drop-down button in the top right corner and then select "My Account" to view your active account information.
How do I update the email associated with my account?
You can email us here to update any account information.
Is my contribution tax-deductible?
Westword is not a 501(c)(3), therefore contributions are not tax-deductible. However, all gifts will be used to support Westword operations and are vital to support our local reporting. Please see our Terms & Conditions for more information.
Other Questions? Comments? Feedback? Compliments?
Please contact us for more information.